Exceptional Advanced Mobile App Development.
At the heart of our mobile app development services lies a commitment to create user-focused applications precisely tailored to fulfill your requirements.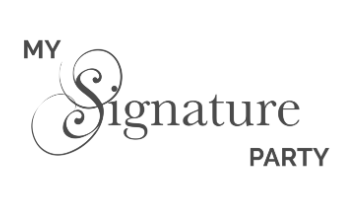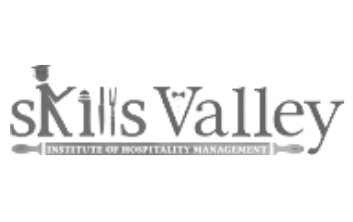 Expert app developers use robust tech for cutting-edge mobile solutions
Creative App Development
We help a diverse clientele build result-driven mobile apps for different industries.
Our Tech Arsenal
We thrive on our mastery of a diverse array of state-of-the-art technologies, allowing us to create bespoke solutions that perfectly align with your distinctive needs.
Why Trust Our Mobile App Development?
Explore why our expertise in crafting apps distinguishes us in design and development.
Agile mobile app development and project methodology

Assistance with the App Store, Google Play

Award winning mobile application development solutions

Competitive rates for mobile application design and development talent

Cross-functional team of 300+ experts in global offices

In-house, front-end specialists: Business Analysts, UX/UI Designers

Friendly, open, and collaborative way of working with clients

Proven track record of successful mobile application project delivery

Rigorous quality assurance (QA) testing before "Go-Live" events

Solid open technology expertise across multiple platforms

Cross-platform and HTML5-based mobile app solution.
Engage UX with the best mobile app development.
Enhance Your Mobile Experience with Our App Development Services. Our skilled developers are ready to create a mobile-friendly app tailored to your needs. With a decade of experience in crafting apps for the Canadian market, we bring expertise and a deep understanding of cross-platform development. Trust our specialists to breathe life into your product for a remarkable result.
Client Satisfaction Fuels Our Success
Discover how we transform your aspirations into imaginative designs, exceeding expectations through exceptional service and remarkable results.
An excellent partner and a creative team. Turn Up Technologies has always surprised us with the quality and reach of their work. 5-star rating to them.
Turn Up Technologies  team worked hard to boost our social presence in the early days of our business and created a platform for us to build on and grow into the business we are today.
Impressive performance in all aspects, consistently ahead of schedule. Exceptional agility, customer support, and social media handling. Highly appreciated.
Impressive team communication, quick grasp of concepts, and top-notch professionalism. Handling social media presence exceptionally well.
We chose TUT based on extensive experience and market presence. Highly satisfied with the app's look, user-friendliness, and saw high engagement within two weeks. Highly recommended.
TUT demonstrated genuine interest, in delivering quality results for our Skills Valley project at a cost-effective price. Great experience developing a scalable minimum viable product.
Reach out to Us
Have questions or need assistance? Send us a message, and our team will be at your service without delay
Get the Inside Scoop
Discover the enchanting journey of turning your visions into artistic designs and watch as our compelling designers bring them to life, earning the admiration of our satisfied clientele.
What platforms do you develop apps for?
We develop apps for both iOS and Android platforms. Our team is experienced in building native and cross-platform applications to cater to a wider audience.
How experienced is your app development team?
Our app development team consists of highly skilled and experienced professionals who have worked on a diverse range of projects across different industries. Rest assured, your app will be in capable hands.
How long does it take to develop an app?
The development timeline depends on the complexity and scope of your app. We will provide you with a detailed project plan and timeline during the initial consultation.
What is the process for app development at Turn Up Technologies?
Our app development process involves understanding your requirements, creating wireframes and designs, development, testing, and deployment. We keep you informed at every stage to ensure a transparent and efficient development journey.
What services does Turn Up Technologies offer for app development?
At Turn Up Technologies, we offer end-to-end app development services, including concept ideation, UI/UX design, native and cross-platform development, testing, and post-launch support.
Crafting Tailored Content, Exclusively for Your Needs
Explore our blog posts for in-depth perspectives on the evolving landscape of IT transformation and discover strategies to secure your competitive edge in the market.
What is Customer Service? Offering assistance to both current and potential clients is known as customer service. In addition to res...
Finding the Best Digital Marketing Services In the dynamic realm of online business, the quest for success often hinges on effective...
The Symbiotic Dance: SEO's Integral Role in Modern Web Development Services In the dynamic and ever-evolving realm of the digital la...