Professional Graphic Design Services
From brand identity to logo creation, print materials to social media graphics, our fusion of artistic creativity crafts enduring impressions.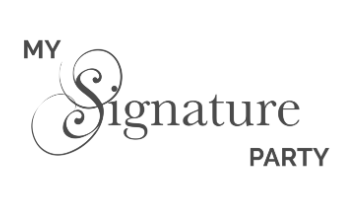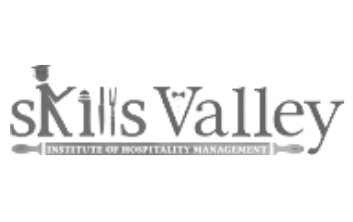 World's #1 Custom Logo Design Services
Explore limitless creativity on our Graphics Design Page. Our experts elevate your brand with a range of top-notch graphic design services.
World's #1 Custom Logo Design Services
Explore limitless creativity on our Graphics Design Page. Our experts elevate your brand with a range of top-notch graphic design services.
Showcase Your Brand with a Striking Graphics like Never Before
Unique, distinctive and memorable designs
Crafting graphics with personalized typography, tailored themes, and brand-aligned colors to ensure immediate visual impact and recognition.
Creative elements with a diverse range of colors
Logo with text or image as required
A logo compatible across the various platforms
A logo that performs the best in monochrome themes
Professional logo designers with best of the skills
Our Design Process
Find out how we are bringing your dreams to creative designs and delivers them to you by our experienced designers.
Our Design Process
From Dreams to Designs: Unleashing Creativity with Expert Designers
Flick Through The Ideas of Custom designs For Your Inspirations
Get a Better Design for Less
Client Satisfaction Fuels Our Success
Discover how we transform your aspirations into imaginative designs, exceeding expectations through exceptional service and remarkable results.
An excellent partner and a creative team. Turn Up Technologies has always surprised us with the quality and reach of their work. 5-star rating to them.
Turn Up Technologies  team worked hard to boost our social presence in the early days of our business and created a platform for us to build on and grow into the business we are today.
Impressive performance in all aspects, consistently ahead of schedule. Exceptional agility, customer support, and social media handling. Highly appreciated.
Impressive team communication, quick grasp of concepts, and top-notch professionalism. Handling social media presence exceptionally well.
We chose TUT based on extensive experience and market presence. Highly satisfied with the app's look, user-friendliness, and saw high engagement within two weeks. Highly recommended.
TUT demonstrated genuine interest, in delivering quality results for our Skills Valley project at a cost-effective price. Great experience developing a scalable minimum viable product.
Reach out to Us
Have questions or need assistance? Send us a message, and our team will be at your service without delay.
Get the Inside Scoop
Discover the enchanting journey of turning your visions into artistic designs and watch as our compelling designers bring them to life, earning the admiration of our satisfied clientele.
What types of graphic design services do you offer?
We offer a wide range of graphic design services, including branding, print design, logo designing, digital graphics, packaging design, UI/UX design, editing & retouching, social media graphics, and infographics.
How do I get started with my design project?
Getting started is easy! Simply reach out to us through our website or contact channels, and one of our design experts will get in touch with you to discuss your project requirements and provide guidance on the next steps.
Can I request revisions to the designs?
Yes, absolutely! We believe in providing our clients with designs that meet their expectations. You can request revisions during the design process, and we'll work closely with you to make sure the final result aligns perfectly with your vision.
How long does it take to complete a design project?
The timeline for each project varies depending on its complexity and scope. During the initial discussions, we'll provide you with an estimated timeline for your specific project, ensuring that we deliver high-quality designs within a reasonable time frame.
What if I don't have a clear idea of what I want for my design?
Not a problem! Our experienced designers are skilled at understanding your brand and requirements, even if you're unsure about the exact vision. We'll work closely with you to explore different concepts and create designs that best represent your brand and message.
Do you offer design services for both digital and print materials?
Yes, we offer design services for both digital and print materials. Whether you need eye-catching social media graphics or professional print materials like brochures and business cards, our team has got you covered.
What if I need ongoing design support for my business?
We offer flexible engagement models to meet your specific needs. Whether you require one-off design projects or ongoing design support, we have packages that cater to your requirements.
How do I receive the final design files?
Once your design project is complete and approved, we'll provide you with the final design files in the format suitable for your intended use. Whether it's high-resolution images for print or optimized files for digital platforms, you'll have everything you need.
Crafting Tailored Content, Exclusively for Your Needs
Explore our blog posts for in-depth perspectives on the evolving landscape of IT transformation and discover strategies to secure your competitive edge in the market.
What is Customer Service? Offering assistance to both current and potential clients is known as customer service. In addition to res...
Finding the Best Digital Marketing Services In the dynamic realm of online business, the quest for success often hinges on effective...
The Symbiotic Dance: SEO's Integral Role in Modern Web Development Services In the dynamic and ever-evolving realm of the digital la...